When it comes to experiencing the vibrant culture of France, many people think of festivals that take place in daylight. But there is a whole other side of French festivities – the ones that come alive after sundown.
From outdoor dance parties to musical concerts, late-night celebrations are becoming increasingly popular in France, offering unique and unforgettable experiences to visitors and locals alike. Whether you're looking for an energetic evening or a relaxed atmosphere, these exciting nighttime events provide something for everyone.
Come explore this magical world and be captivated by its energy as you join the revelers under the stars!
La Fête des Lumières: A Night of Illumination in Lyon
Every year, the city of Lyon is illuminated by a magical night-time celebration known as La Fête des Lumières. This spectacular event combines ancient tradition and modern technology to light up the city in an array of vibrant colors.
For four nights each December, locals and visitors alike take to the streets to marvel at this unique display of lights. From towering cathedrals decked out in neon hues to whimsical lanterns illuminating bridges across the Rhône River—La Fête des Lumières is a captivating sight that brings people from all corners of France and beyond. The origins of this annual festival date back centuries when residents would place candles on their windowsills during winter solstice as an offering for Mary Immaculate Conception.
Today, these candlelit vigils have been replaced with dazzling displays made possible through cutting-edge lighting technology including lasers and projections that dance along buildings while accompanied by traditional music performances. While some installations are permanent fixtures throughout downtown Lyon, many are unique creations designed specifically for La Fête des Lumières each year—making it well worth experiencing more than once!
Le Carnaval de Nice: Revelry and Costumes Along the French Riviera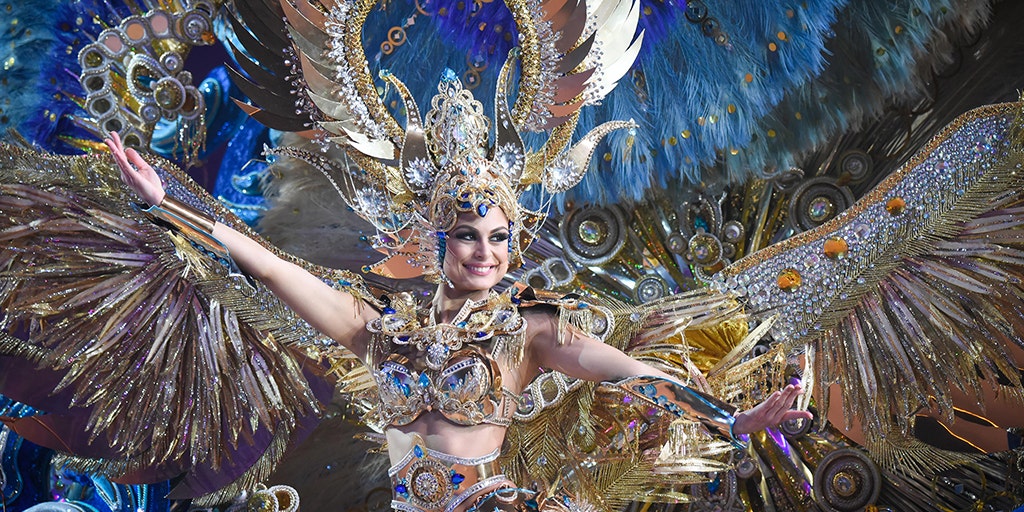 Le Carnaval de Nice, taking place on the French Riviera, is a night celebration that brings revelry and costumes to life. From extravagant parades featuring floats and performers in traditional attire, to masquerade parties with live music and dancing under the stars, this sparkling festival captures the essence of Frances's culture-rich history. As dusk falls on the Mediterranean cityscape, visitors can wander along cobblestone streets lined with brightly lit stalls selling hand-crafted masks or marvel at intricate acrobatic displays set against an illuminated backdrop.
At every turn, there are opportunities for delight as exotic aromas waft through the air and performers captivate onlookers with their lively performances throughout the evening. For those seeking something more intimate than large gatherings, smaller events offer a unique opportunity to experience local flavors while connecting with locals over drinks or dinner in cozy bistros along winding alleys off main boulevards.
There is no shortage of entertainment during Le Carnaval de Nice; it's an unforgettable experience filled with vibrant sights, sounds, and smells that will linger long after sundown has passed.
Les Nuits des étoiles: Stargazing Under the Milky Way in Provence
Les Nuits des étoiles is a unique experience for stargazers in Provence, France. Located in the heart of the Mediterranean Sea and surrounded by mountains, this region offers some of the clearest night skies on Earth.
Visitors from all over flock to Les Nuits des étoiles to witness the beauty of thousands upon thousands of stars twinkling overhead under an endless canopy of the Milky Way. Guests can explore ancient observatories dating back centuries or take part in various workshops and activities led by expert astronomers that aim to teach visitors about constellations, star clusters, galaxies, and more.
After a day spent exploring museum exhibits and engaging with astronomy professionals, guests can relax at one of many outdoor cafes while watching the sunset before heading out for a night full of celestial wonders beneath a blanketed sky. With its breathtaking views and educational opportunities alike, Les Nuits des étoiles is truly an unforgettable experience for anyone looking to appreciate Mother Nature's nighttime display in Provence!
Conclusion
France is a country full of culture, and its festivals are no exception. From the vibrant lights of La Fête des Lumières in Lyon to the romantic music of Jazz à Vienne, France knows how to turn night into day.
But arguably one of the best nighttime celebrations in all of France is Escort Essonne annual festival that takes place each summer. With an array of live music performances under the stars as well as local food vendors and artisans selling their wares, Escort Essonne's yearly night celebration is a must-see for any traveler looking for an experience that will stay with them long after they've returned home.