In order to get the perfect image while using the satellite tv option, you should position your aerial perfectly. You might have trouble, but you should end up installing it properly after a while.
To understand why you need to find the perfect position, you need to know how the aerial is functioning. It is basically a recipient of frequencies that are emitted by satellites. However, to be able to catch them efficiently, you will have to aim precisely, and have a high mounting spot.
Many people are following the trend where they try to do everything they can on their own. Even if it is less complicated to hire someone who knows what are they doing, it is more satisfactory when you do the effort. We have made this article to show you some of the mistakes that many people make when performing a tv aerial installation. This can help you to learn from their mistakes, and avoid them in your case.
Not being high enough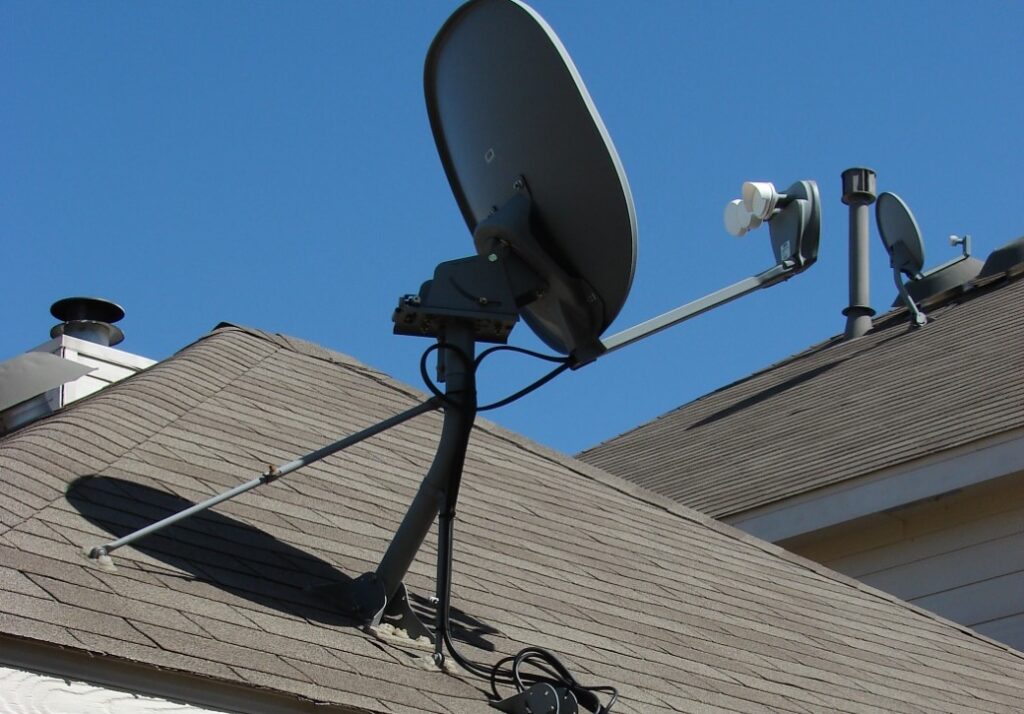 Mounting your aerial too low can result in a fogged image, or not catching the frequencies at all, leaving you with a no signal message. Even after you have spent your whole day aligning everything properly, the height is essential for the aerial to work. All the work that you will do, while mounting everything too low will make you feel frustrated. That is why you should prepare well before you begin with the work.
To mount your antenna properly, you will have to find the best place that you can reach. That means that it has to be high, and clear of any obstructions. For example, if we are talking about a house, you should find a way to mount it on top of it. If you are living in an apartment, doing such a thing may be forbidden, so use your balcony instead.
Not checking the correct position of the satellite
To be sure that you have aligned your dish properly, you have to know where the satellite is located. Before you start and climb up, make sure that you inform yourself first. The satellites that emit these signals are fixed with the earth and they don't move. That is why you don't have to change the position of your antenna frequently.
Depending on where you live, you should be focusing more on one side. For example, if you are living in Europe or US, you should be mounting it to look on the southern side. If you are living in New Zealand for example, you should be doing the opposite, mounting in in the northern direction. You should do this because the satellites are located on the circumference of the world or the great circle.
If you are living in Africa, it should basically be pointed straight up. However, to find the perfect position, you should be using a tool that calculates the exact position. Also, there are some apps that are using your location, and when you use the camera, they can tell you about the approximate satellite position. Keep in mind that the tool is expensive, and it is not worth it to purchase it just for this single project.
Getting a dish that is not suitable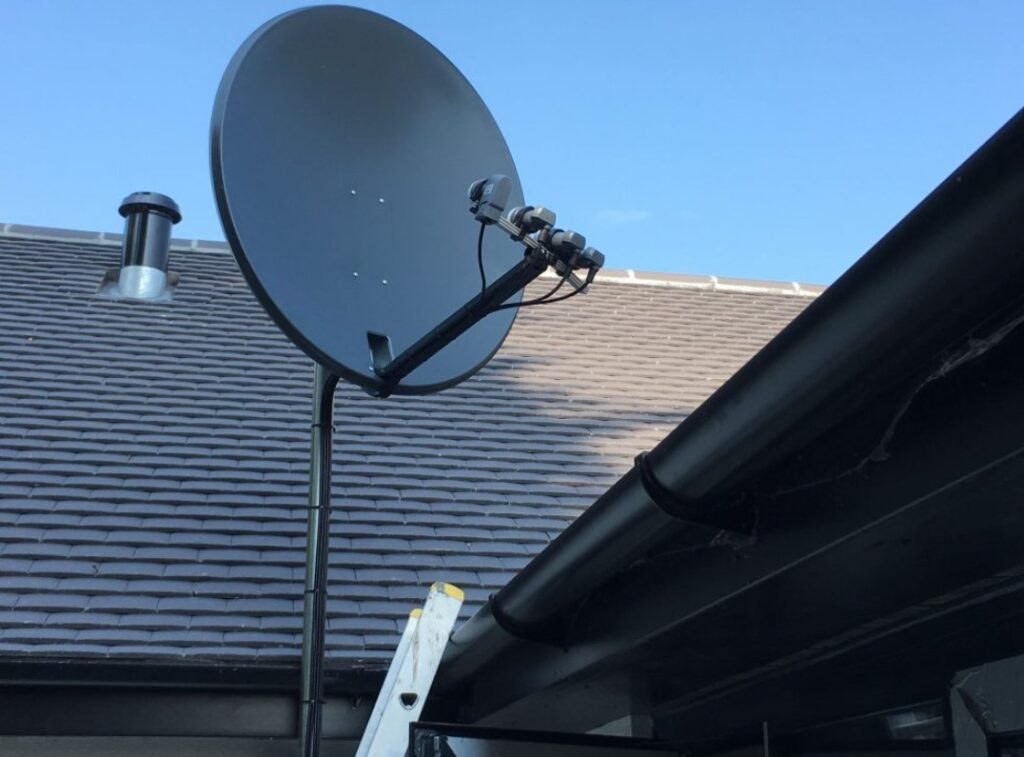 Imagine putting all this work and you find out that your dish is not suitable. It is just sad. That is why you should prepare well for everything before you begin. Getting the proper antenna has to be done after serious considerations about your location and how precise can you be while positioning it.
To be able to reach the frequencies, you have an aerial that can detect them. That means that the aerial for satellite use and the ones for tower emitters are not the same. If you are not really precise with the positioning, because of a lack of tools to assist you, you can get an aerial that can gather signals from a wider area.
Not having a clear path
If you perform your TV aerial installation, but you have not cleared the signal's path then you did not do the job properly. You have to understand that the path between the satellite and the aerial has to be clear. That is important because things can block these frequencies and you will not have good image quality or no signal at all.
That is the basic reason why you have to mount your antenna high, to avoid such things that obstruct the way. However, there is not a place that you can mount it if you are living in a wooded place. If you have many tall trees around your house, you should consider looking for another tv source. If you still want the digital tv, you should consider cutting the tree off, so you can have a clear way to the satellite.
Using old equipment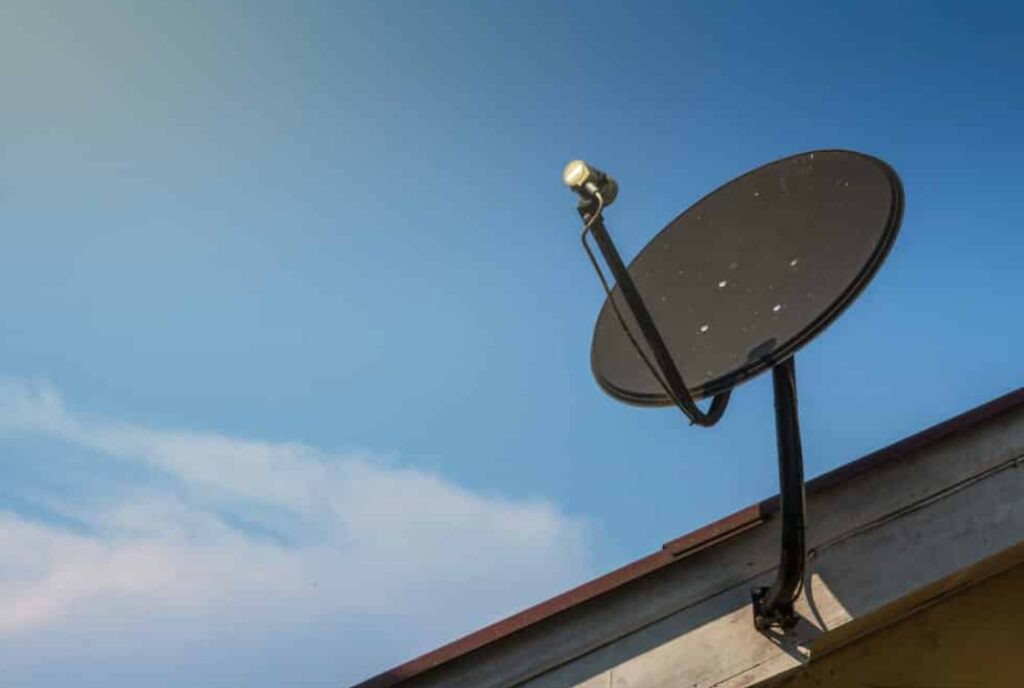 This is something that you should not do because you risk a lot of work to save on something that is not that expensive. Using old equipment can compromise all the mounting and positioning work that you have done. Even if your aerial is suitable, using wires that are old or some that cannot be connected to your device can cause problems. Make sure that you are not being cheap for things like these. You are basically doing this once, and the equipment can be obtained at the expense of the company if you have hired one.
Not using the service from the providers
This is the biggest mistake people make, and it is really hard to understand. When you have someone who is working in this field for a long time, you want to do this on your own. This is okay for things that don't require such expertise. However, when there are expensive tools required and a risk of climbing on high places to do a proper installation, you should back down.
If you commit to a deal with a company that works with this service, let's say for twelve months, you can get this done gratis. Not even that you are saving time and effort, but you are also saving on units and installation.