With the 2023/22 NBA season dawning, basketball fans can sit back and enjoy a number of months of sublime NBA action that is sure to be filled with plenty of clutch shots and vicious posturizing dunks, but who will set the league alight this year and which names can rise from All-Star potential to Superstar stardom?
The 2023/21 NBA season treated fans to an incredible array of action both in the regular season and post-season which culminated in the Milwaukee Bucks winning their first Larry O'Brien trophy since 1971.
Two-time league MVP and former Defensive Player of the Year, Giannis Antetokounmpo played an instrumental role in Buck's playoff success and was rewarded for his incredible NBA Finals stat line with the Finals MVP trophy to add to a growing list of immense accolades.
While the Bucks were victorious in conquering the Eastern conference and the NBA Finals, this season is expected to be an even more vigorous challenge for the Greek Freak and the impressive roster that Milwaukee possesses, with a number of franchises looking to stake their claim as a potential contender for this seasons championship.
Who are the major contenders for this season's title?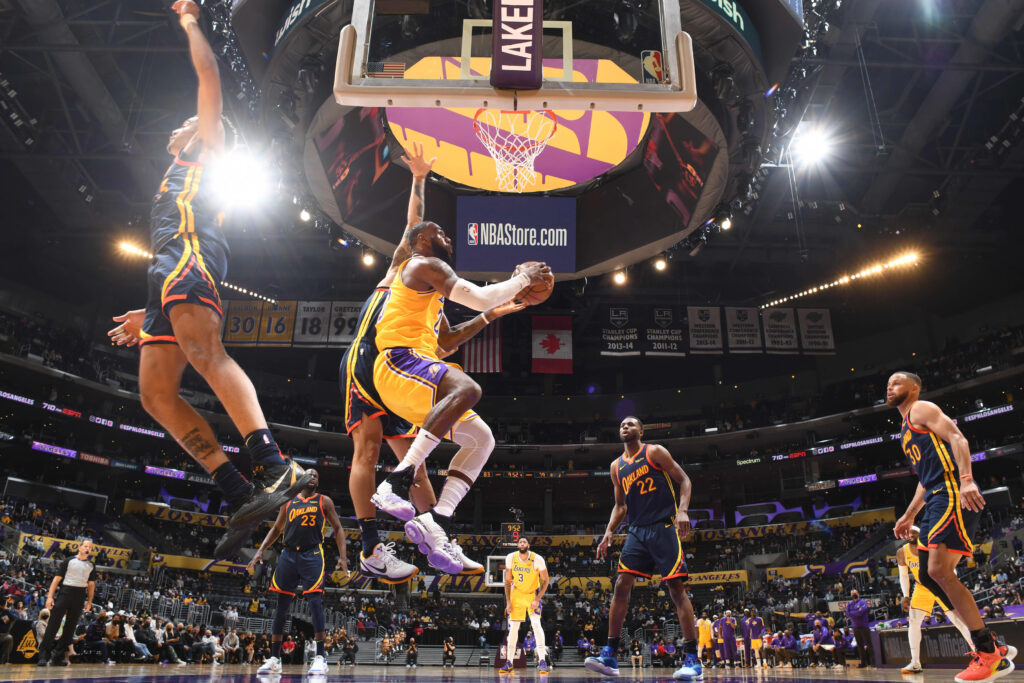 Throughout the NBA's off-season, two franchises have been named as the true stand-out favorites to win a championship this season and as likely contestants for the NBA Finals.
The Brooklyn Nets have been a hot commodity amongst fans after their major free agency arrivals of superstars Kyrie Irving and Kevin Durant in 2019, before adding another major name in James Harden following a lengthy trade with the Houston Rockets.
Brooklyn also houses the likes of former All-Stars Blake Griffin, Paul Millsap, and a returning LaMarcus Alderidge with a number of superb role players including Joe Harris, Nic Claxton, and Bruce Brown on their roster.
The Nets also remained as heavy favorites last season and, after a terrific seven game series against the eventual Champions Milwaukee Bucks, they were a smidgen away from progressing to the Eastern Conference finals after Durant scored a phenomenal shot from beyond the arc, that was eventually called for a deep two that sent the game to overtime.
The Bucks progressed in OT and moved on to face the Atlanta Hawks after a tremendous effort from Durant who had to place the entire Nets franchise on his back, after major injuries to Irving and Harden.
Now with Brooklyn's 'big-three' back at full strength, they are touted as the perennial favorites to win their first ever Larry O'Brien championship in franchise history this season but will likely face stiff competition from the aforenoted Bucks and Philadelphia 76ers as well another major contender in the West.
The LA Lakers added multiple veteran All-Stars including Russell Westbrook, Dwight Howard, Rajon Rondo, Carmelo Anthony, and DeAndre Jordan to help partner LeBron James and Anthony Davies with the intention to bring an NBA record 18th championship to the Staples Center.
Despite suffering a bulk of injuries in their series against the Western Conference champions Phoenix Suns, the Lakers look raring to go and are fully dedicated to a 'win now, worry about the future later' mentality as they hope to gain the best use out of LeBron in his twilight years as an NBA Superstar.
Should any fans be interested in placing their early season NBA odds on who will be lifting the Larry O'Brien championship this season, the Nets are touted at +205, Lakers at +400, and the reigning champions Milwaukee Bucks at +900.
Other notable contenders include the Golden State Warriors (+1100) who will now have their core of Curry, Thompson, and Green at full strength for the first time since the 2019 finals, the Utah Jazz (+1500) with Mitchell and Gobert helping the franchise house the best record in the 2023/21 regular season as well as the LA Clippers and finalist Phoenix Suns (both at +1700).
Players to watch this season: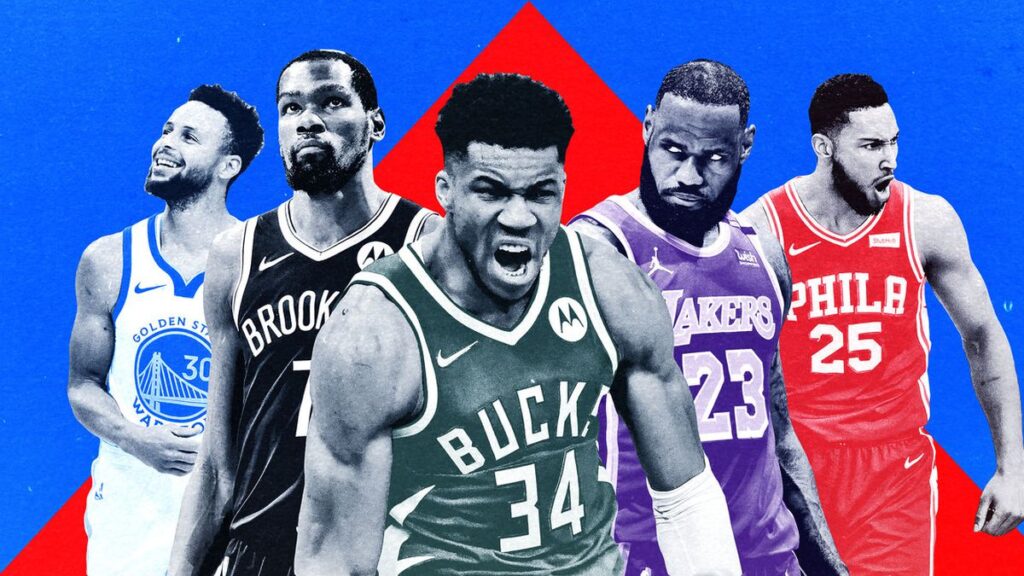 Fans are well aware of the superstar caliber names of LeBron, Giannis, and Durant but least anyone forgets about a plethora of other names who could set the league ablaze this season following on from their impressive post-season performances and continuous development.
Trae Young played an integral part in helping the Hawks reach the Eastern Conference finals after the franchises numerous years of being rooted to the Draft Lottery.
Young silenced all doubters at Madison Square Garden by dispatching the cagey New York Knicks before seeing off the number one seeded Sixers and performing admirably in their eventual defeat to the Bucks in the Conference Finals.
Dallas Mavericks star Luka Doncic is also being watched with close proximity after another startling display in the post-season in spite of the Mavericks six game series defeat to Kawhi Leonard and the Clippers.
At just 22 years of age, Doncic is already projected to be an early front-runner in this season's MVP race which was won last year by Denver Nuggets Center Nikola Jokic, becoming the first ever second round drafted player to win the award in league history.
Other names to watch out for this season include the likes of LaMelo Ball, Donovan Mitchell, De'Aaron Fox, and Damian Lillard among other impressive younger names, such as number one Draft pick Cade Cunningham who could potentially help raise the dormant Detroit Pistons back to contention across a stretched period.
The NBA is back, and we cannot wait until tip-off with some tantalizing fixtures already being set in play within the opening week of the 2023/22 regular season.